Chains & Ratio
A well-maintained chain can run up to 20,000 kilometers, but at some point every chain is worn out. A worn chain, you recognize when the chain is loose at the sprocket and at the pinion or sprocket, if this has got the so-called "Shark fins"- teeth. A poorly lubricated chain that has accumulated too much rust, also belongsört replaced! High stress due to a lot of movement can also cause such a chain to tear.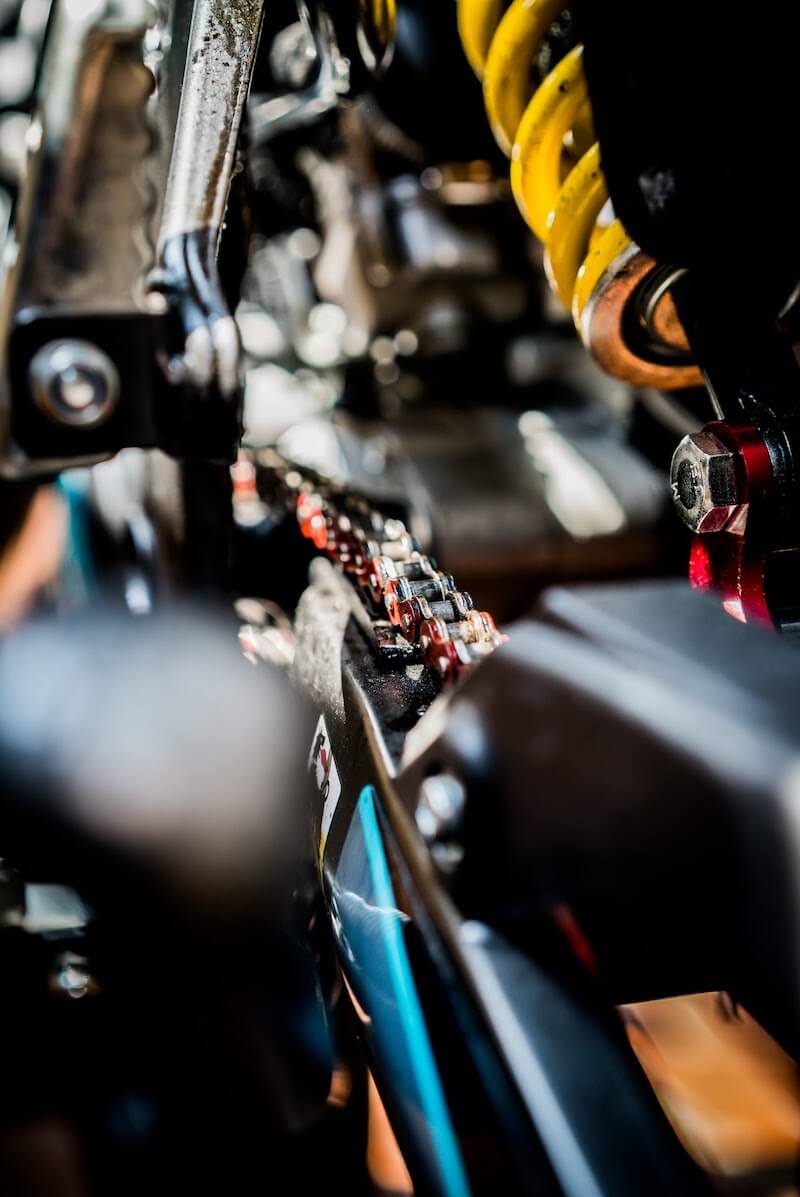 Gear Ratio
When you change sprocket or sprocket, you should be aware that you can change the torque as needed with the ¨bersetzung. If you want to accelerate and top speed is not so important to you, you should use a shorter gear ratio. But be careful! The engine then tends to overspeed. If the top speed is more important to you, then you need a longer gear ratio and also longer to reach this top speed. This should also be decided depending on which routes you drive more often, i.e. more highway, country road, city or even cross.
.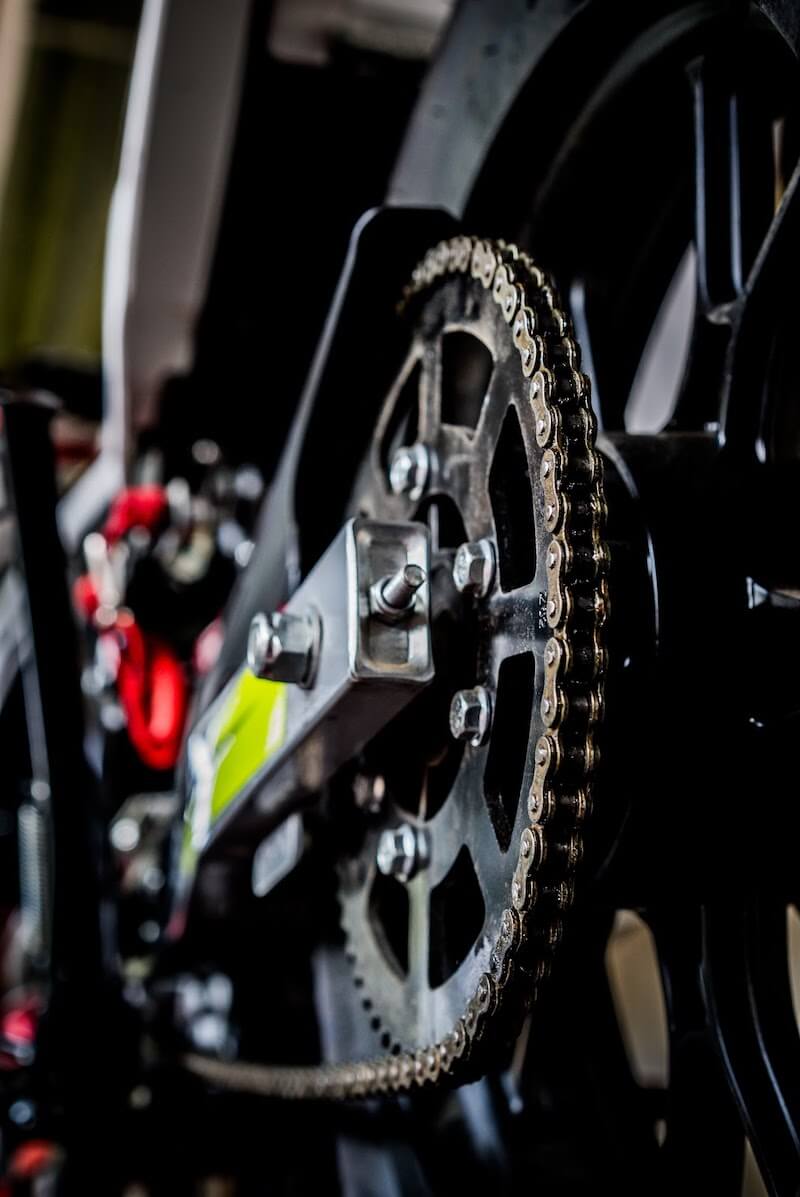 Optics
In addition, we also have Kettenrädern and chains in different colors in the assortment. Thus, you also have here the Möglichkeit to set a visual accent. If you order a chain set, you get the complete kit - sprocket, chain wheel and chain. We also recommend chains with a sealing ring, because they do not rust so quickly on the inside. Popular brands for chains, sprockets & sprockets are: DID, RR, JT, JMP and Esjot. So if you are looking for a new chain for your Honda CBR 125 R, Beta RR 125 lc, Yamaha DT 125, or KTM RC 125, you should reach for these brands.
.
Example worn chain
.